I have lots of favorite places to be in Phoenix however in an effort to keep this short I'll be naming my top five. I already know that as I continue to discover amazing places to dine in downtown Phoenix it's probably going to turn into a big ol' list! I decided to focus on my top places to be, where if I just wanted to just go out to eat at anytime with anyone, I know exactly where i'd take them.
Vovomeena
This is a cute breakfast/brunch joint that serves unique and equally delicious food with a Portuguese twist. It is a fast casual type of restaurant with a great environment (and lots of vintage decor!!). Pictured above is my personal favorite; jonnycakes which have corn and green chile inside served with authentic rice pudding and flavorful sausage.  They also brew their own coffee and you are able to get picky with it as they have a lot of options available to customize it. Definitely not your typical american breakfast.
My top picks: jonnycakes, mexican benedict
Cornish Pasty Company
7 W Monroe St, Phoenix, AZ 85003
Guys, I have a confession: I, Dani, am addicted to pastys.
I think i've just about tried everything on the menu. Pastys can be described as "glorified hot pockets" or meat empanadas as I like to call them. The environment is definitely on a more punk/grungy side which I admire. Check this place out for a late night dinner and beer and it never disappoints. Or maybe even dessert and a beer?
My top picks: tandoori wings, Scottish egg, Caramel apple pasty (pictured above)
Lo-Los Chicken and Waffles
1220 S Central Ave, Phoenix, AZ 85003
I know this is actually a franchise restaurant, however it is nothing short of a great place to grab some great, honest to goodness soul food here in downtown Phoenix. You might even appreciate their clever menu.
My only tip is go on off hours if you don't want to wait a very long time for food. This place gets lines out the door on a sunday morning like no other.
My top pick: The Lo-Lo's (pic is above)
Adobo Dragon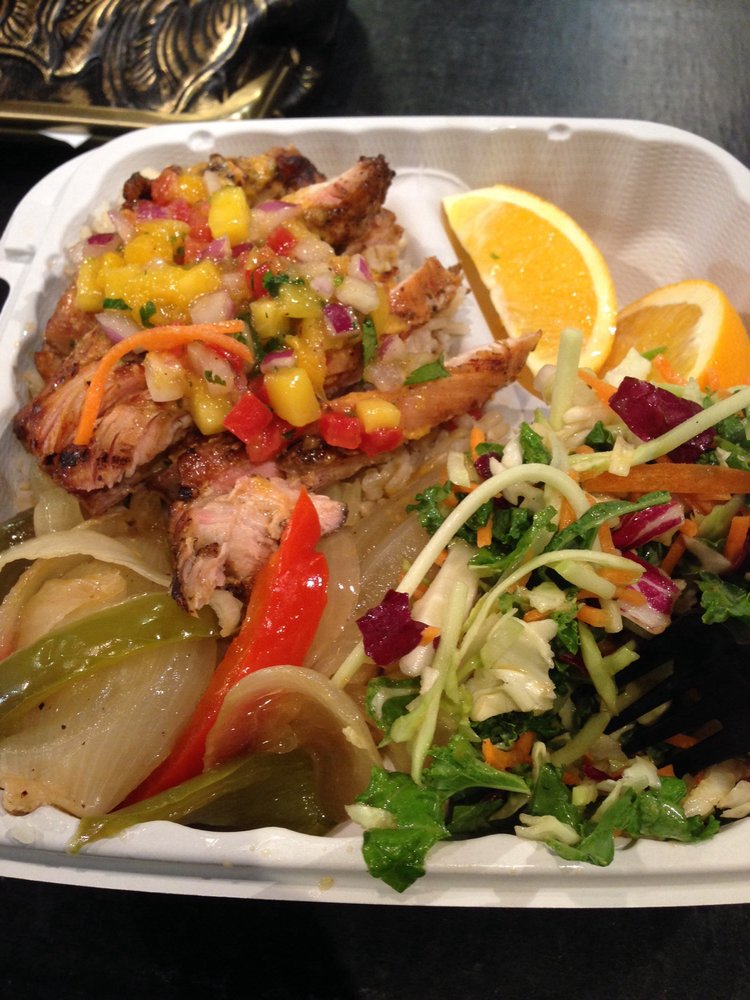 This small restaurant is a wonderful combination of Latino and Asian food and not only delicious, but healthy. Their dishes incorporate a variety of ingredients and flavors and it is amazing to taste just how wonderful combining two types of cuisines can really be. Bao are their version of an asain-inspired taco, and i'm already making plans to go back for their bao happy hour. An extra lovely thing about this place is how genuinely nice they are here. 🙂
My top pick: albondigas bao
St. Francis
St. Francis is the type of place where you can expect something new each time you come back. They are what i'd like to call 'new' American food, incorporating new flavors into classic dishes. For example their popular Moroccan meatballs dish infuses sweet and spiced flavors into the meat paired with tomato sauce without letting one single ingredient dominate the dish. They are also recognized for their cocktails so be sure to try them out 😉
My top picks: Moroccan meatballs, pork chile verde
Chanpen Thai Cusine
2727 E Broadway Rd, Phoenix, AZ 85040
Spice level 1-5? Chanpen has me sniffling at spice level 3 and I love spicy food. Guess i'm not as brave as I thought! This is one of those places that has you craving it if you haven't had it in a while. When you go be sure to pair your dish with a Thai tea with milk, it's hands down one of the best.  While I may not be able to speak for authenticity, I can say they make foods with rich flavors and deliciousness that extends beyond the sauce itself. Don't be intimidated by the menu!
My top picks: Thai tea, yellow curry, fried tofu
xoxo